Our Providers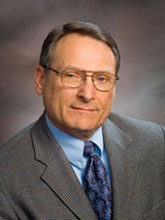 Ted Meltzer, M.A.
LICENSED PSYCHOLOGIST
Specialties
Anger Management, Crisis Counseling, Marital Therapy, Men's Issues, Domestic Violence, Personality Disorders, Bipolar Disorder, Anxiety Disorders, Depression
Accepted Insurance
Aetna, Anthem (not ACA*), Blue Cross (not ACA*), Carebridge, Cigna, Group Health Plan, GHP, Coventy, Epoch, HealthLink, Magellan, MHNET, New Directions, Mercy, United HealthCare, United Behavioral Health, Value Options, Wellpoint, AND many not listed!
Biography
Ted Meltzer, MA, received his Masters Degree from Fairleigh Dickinson University in 1973 and has been licensed as a Psychologist in the State of Missouri since 1982. He has clinical training in individual, marital, and group therapy as well as psychological testing and evaluation. He is trained to deal effectively with a wide range of clinical problems including depression, anxiety disorders, childhood and adult abuse, personality issues, and interpersonal problems.

Mr. Meltzer specializes in the treatment of anger and domestic violence. He developed and directs the STEM (Strength Through Emotions Management) abuse intervention program. He is a member of the St. Louis Psychological Association and the American Psychological Association. He is a recent past President of the St. Louis Association of Batterers Intervention Providers. He is an active member of the St. Louis County Domestic and Family Violence Council. Click here for his St. Louis Anger Management website.
BACK